z/OS Mainframe Solutions
Manage, Automate, and Increase Productivity in z/OS Mainframe Environments
with Mainframe Solutions for JES, STEPLIBs, TSO, VTAM, and More.
Drive z/OS Mainframe Productivity with Tone Z System Solutions
Leverage Tone Z Solutions to control JES2 and JES3 Spool operations and resources, manage STEPLIBs and ISPF Libraries, manage host output routing to VTAM and TCP/IP printers throughout the network, manage TSO performance, and automate host processess.
JES Spool
Management
Host Output
Management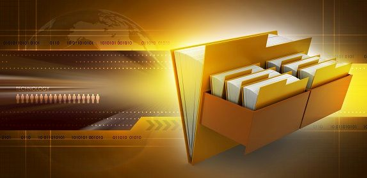 Library
Management
INCREASE YOUR PRODUCTIVITY WITH
THE NEW OMC-FLASH 5.0.0
With OMC-FLASH 5.0.0 you can manage your JES environment more efficiently.
Empower IT teams to intelligently manage the entire z/OS JES2 and JES3 Spool environments, resources, and workflow with OMC-FLASH from Tone Software.
Immediately boost the operational productivity of the entire system and application programming staff with OMC-FLASH high-performance management and control capabilities for both JES2 and JES3 processing, including jobs, datasets, output, devices, operations, and the console, – all in one powerful JES-neutral solution.
Dynamic STEPLIB and Library Management
Automate dynamic allocation of STEPLIB and ISPF libraries to save time, reduce maintenance, and save system resources with DYNA-STEP.
Through DYNA-STEP, z/OS mainframe shops can reduce z/OS host system overhead, speed user logons, and relieve system programmers' LOGON PROC maintenance burden, and rapidly and efficiently migrate new host application versions from test to production – all saving valuable staff time and increasing overall productivity.
Looking for TSOPLUS™ Replacement ?
Transparently replace CA TSOPLUS with STEPLIB-Rx, an easy to deploy replacement for the TSOPLUS software no longer supported by CA Technologies (CA Inc.).
If you've reached the end of your legacy maintenance term for the CA TSOPLUS software, you must now take action to replace this unsupported software.
OMC-PRINT – Host VTAM and TCP/IP Network Print Management
Leverage powerful, versatile z/OS print management, with high performance spooled output routing directly to local and remote VTAM print devices with OMC-PRINT from Tone Software.
Route and print output anywhere, anytime, directly from the JES spool to target print devices, and control enterprise-wide print activity and network print devices with OMC-PRINT and the entire suite of OMC integrated, high performance products for z/OS output management.
Explore OMC-PRINT for Host and TCP/IP Output Management
ACC Host – z/OS Console and Process Automation
Automate and manage z/OS console traffic, host system processes, and host application processes with Tone's Automated Command Center – ACC Host automation solution.
Free operations personnel and increase processing efficiency and accuracy with ACC powerful automation for any operational function, including the operating system, on-line systems, time sharing systems and/or batch applications including start up, damage assessment, restart, and shutdown.
TRX – TSO Performance Management Solution for z/OS
Cut TSO workloads and enhance TSO performance with Tone's TRX comprehensive TSO management solution.
TRX reduces TSO resource consumption, makes TSO more useful, and empowers z/OS installations to improve response times, reduce system overhead, and improve the productivity of TSO users.